Monday, August 11th, 2014 by Mas | 9 Comments »
The shooting world has lost another stalwart.  A skilled shooting competitor back when he had time for it, John LeVick could have made a good living as a gunsmith if he had not devoted himself to the practice of law in Lubbock, Texas.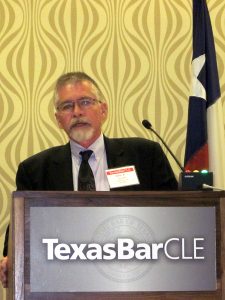 He passed suddenly last week, altogether too soon at 59.  A mutual friend, gun collector Chuck MacDonald, eulogized John as a Renaissance man I think he nailed it.
His obituary is here.
I first took note of Brother LeVick with his posts on smith-wessonforum.com, where his screen name was 38/44HD45.  We found ourselves corresponding frequently on a private forum; John had significant experience in gun- and shooting-related cases.  I finally got to meet him last year at the Texas Bar Association's annual Firearms Law Symposium.  As expected, he was as insightful in person as he was in print.
Like so many in the pro-gun movement, John LeVick was motivated by love of family, love of justice and fairness, and love of life.  True to form, he left instructions that when he passed, in lieu of flowers, contributions should be made to the Second Amendment Foundation
.
Vaya con Dios, John LeVick.  You are missed.