Thursday, September 22nd, 2016
One of the most popular backwoods home firearms is the simple, sturdy Ruger .22 caliber semiautomatic pistol.  Introduced in 1947, it was an instant commercial success, and became the core of what now appears to be America's largest firearms manufacturing entity.
A few short years later, they introduced a target-sighted target model called the Mark I.  Over the years there evolved the Mark II with separate slide lock lever, the Mark III with a loaded chamber indicator, and now comes the Mark IV, introduced today and which the Evil Princess and I were shooting a few days ago at FTW Ranch in Texas.
If you ever owned a Ruger .22 auto, whether the classic steel guns or the later polymer frame versions, you know that they aren't very easy to take apart, and are a nightmare to put back together after complete takedown.
Ruger fans, rejoice!  The new Mark IV comes with a hinged "upper and lower" which breaks open and can then be separated, rather like an AR15.  Hopefully, the new push-button takedown system will "take the worry out of takedown."  I didn't bench the gun, but it seems to show the same rock-solid accuracy and reliability we've come to expect from this handgun line for some 67 years.  Available in lightweight aluminum frame, too, as well as all-steel with long heavy target barrels.  More info at Ruger.com.
The new Mark IV Has a push button in the rear for easy disassembly, then the rear pivots up to take apart.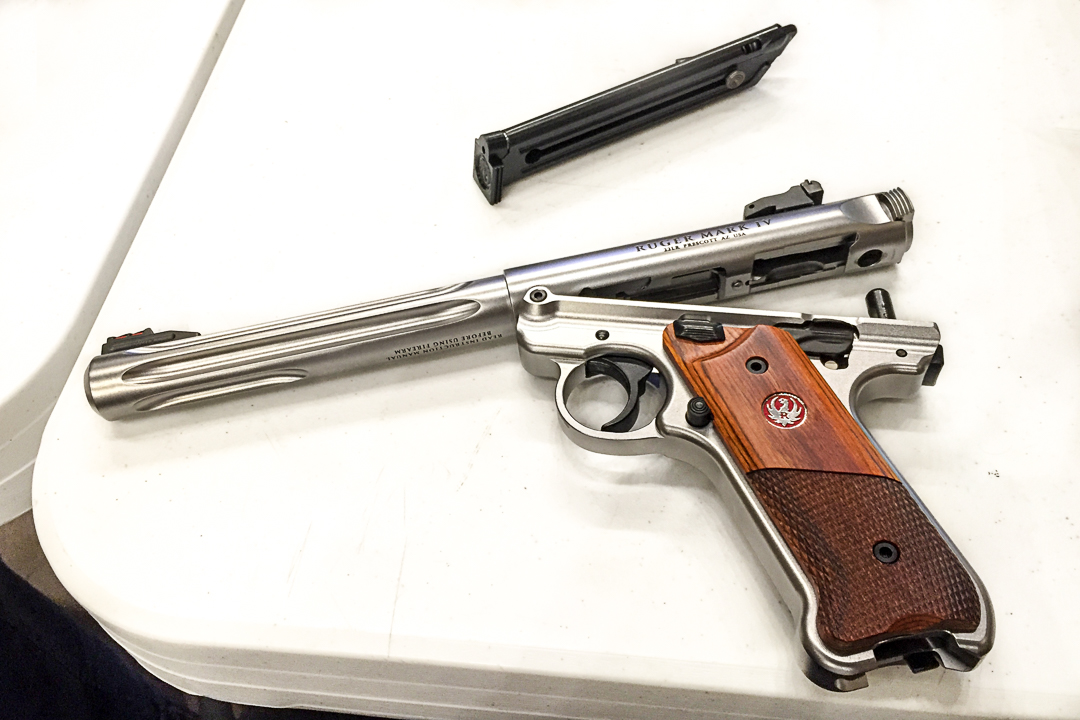 The Mark IV disassembled.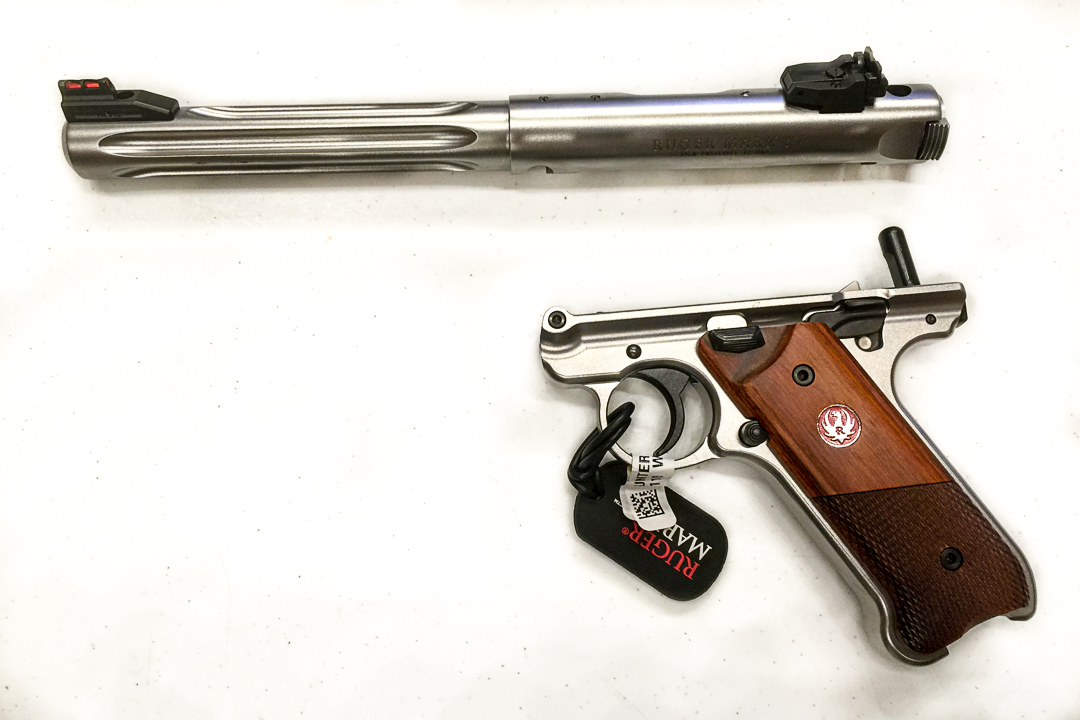 View of the rear showing the disassembly button.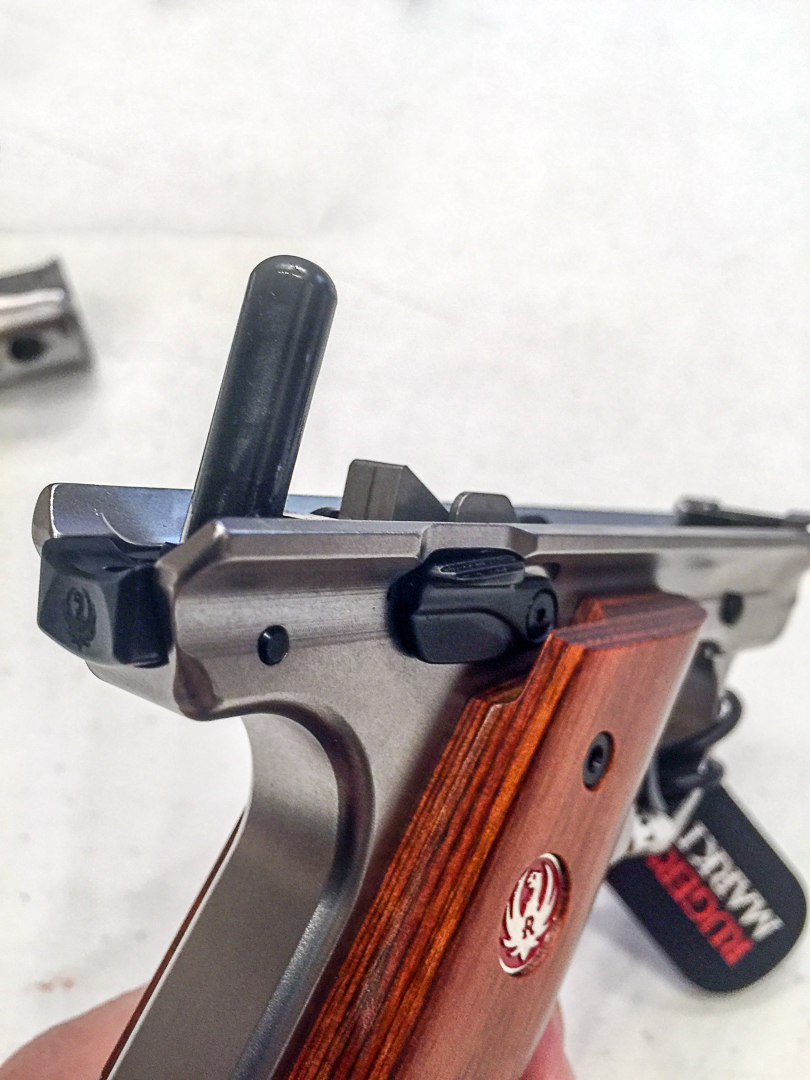 Another view of the rear prior to disassembly showing the button and the rear sights.