Saturday, January 28th, 2012
We discussed here in February, 2010 how the Starbucks chain, when gun haters demanded that firearms be banned from their coffee shop premises, stood up and said no, they would follow the laws of the given state, and those legally carrying guns would be welcome.  My friend and colleague Dave Workman brings you up to date here: http://www.examiner.com/gun-rights-in-seattle/nw-gun-rights-activists-coffee-up-as-starbucks-posts-profits . Be sure to read his links for background.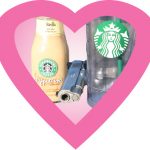 It seems than an anti-gun group has called for a boycott of Starbucks on this coming Valentine's Day, February 14.  As Dave explains, many of us in the gun movement will be buying something at Starbucks on that day, just to make sure that Starbucks has a profitable holiday despite being boycotted by the antis.
No one put it better than Mike Crenshaw at the respected firearms forum found at www.thehighroad.org. A moderator who posts there as "hso," Mike sent the following message to Starbucks headquarters: "I've just heard that there's a planned boycott on Feb. 14 by anti-Second Amendment groups attempting to punish Starbucks for their decision to follow state and local law instead of changing company policy on law abiding customers carrying firearms legally. While I'm an occasional customer I'll make a point of doing my share to offset any business Starbucks may lose due to this proposed boycott. I'll see to it that my family and I are in Starbucks at least once on Feb. 14.Thank you for not caving in to the radical beliefs of a small vocal group of marginalized extremists."  The discussion thread can be found at http://www.thehighroad.org/showthread.php?t=639239 .
Crenshaw, Workman, and the rest. This Valentine's Day, I'm gonna drive my sweetie the twenty-some miles to the nearest Starbucks and scarf up a Yuppie coffee, or a hot chocolate, or a boutique muffin, or whatever. It's about showing solidarity with an entity that stood up against an attack on our freedoms. And sending a positive thank-you email to Starbucks – thanks for that idea, Mr. Crenshaw! – makes huge sense.