Thursday, December 29th, 2011
I appreciate all the comments about "gun folks' Christmas"… thanks to all.
As we bask in the aftermath of our holiday gift exchanges, Significant Other calls to my attention this cute YouTube rant from a little girl who, in her thus far short life, has apparently already tired of being told "If you're female, you need Pink Princess Products."
Significant Other shares the child's sentiments. Adamantly opposing the current "pretty in pink" pistol marketing, she carries black guns, presumably the better to intimidate those who would try to sell her something  in Rose or Raspberry.
How unfortunate that the latest batch of firearms that came in for me to test for gun magazines included this one…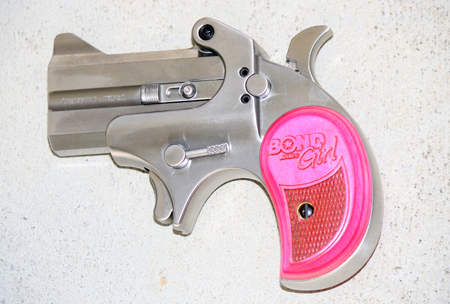 It suddenly occurs to me, the Insignificant Other, that I should perhaps round up some OTHER females to take part in the testing…