Thursday, January 7th, 2010
My Christmas gift to myself was a carbine I'd always wanted: a lever action Winchester complete with saddle ring. It was the iconic gun of the Western movies. If it was good enough for John Wayne, it was good enough for me.
As a child of the East, not the West, I wasn't much of a horseman.  The closest I ever came to having one of my own was when I owned a Ford Bronco.  It took a good part of my life to figure out exactly how that damn saddle ring interfaced with the saddle: you never saw THAT in the cowboy movies.
Another New Englander, one C. L. Innis of Westminster, Massachusetts explained it in the July, 1964 issue of Guns magazine, a publication I would later proudly serve as handgun editor. Mr. Innis wrote, "I'm not trying to start a controversy but in my younger days I homesteaded for nine years in Campbell County, Wyoming. My Model '94 Winchester .25-35 carbine was equipped with a saddle ring as were most of the lever action carbines of strictly civilian calibers that my neighbors had. The popular method of slinging a rifle to the saddle was to run one of the saddle strings (by the horn, either side) through the ring and secure with a single bow knot for quick release."
My example also an old working gun, and also a Winchester Model of 1894, but in the more common .30-30 chambering. The serial number dates it to the year 1926. This short-barreled rifle's gray patina indicates that it spent much if not all of its 84 years on this Earth in the woods or on a farm, and so do the many dings on its time-darkened walnut stock and fore-end. It still has the old-style steel crescent butt plate, which can make the mild recoil of the .30-30 actually hurt. Yet its bore is bright and smooth, and its well-worn action works like glass.  I took it to my hundred-yard range, and from my solid Caldwell bench rest table it still kept all its shots in a group the size of a deer's heart with both 170 grain and 150 grain hunting loads. It had been sighted for the latter, and I left it that way. For the relatively small deer around where I live, a good 150 grain softnose at sedate .30-30 velocity will do just fine.
It's a piece of history. Every time I handle it, I'll wonder how many meals it brought from the woods to family tables, for generation after generation.  I hope I can function as well as it, if I ever attain its age.
Got some old classics with stories they could tell, if only they could speak? Share them here in the comments section!
The Saddle Ring sits amidst 84 years of honest wear and tear.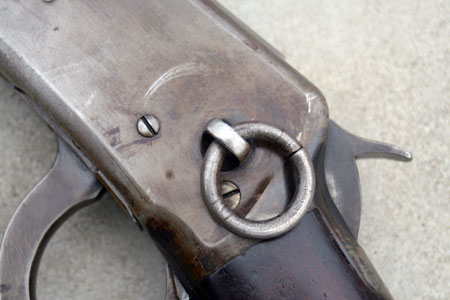 Old rifle plus modern ammunition equals performance that's more than "good enuf."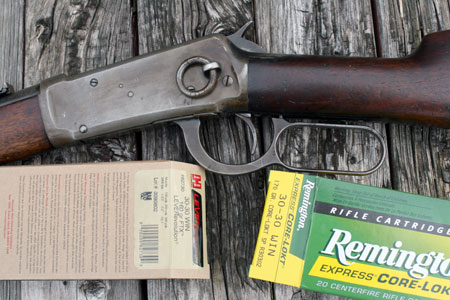 Honest scars and cracks…and a crescent butt plate that does NOT reduce recoil!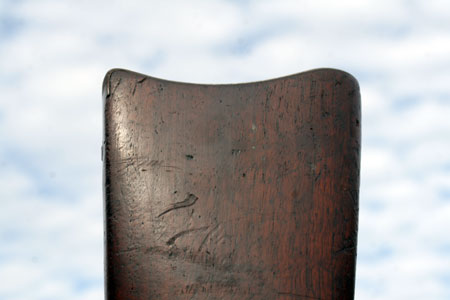 Two of millions of Winchester '94 .30-30s. At left, the saddle ring gun from 1926, and at right, a superb specimen from circa 1955 production.