Tuesday, November 24th, 2015 by Mas | 9 Comments »
As the classic American holiday looms, so does danger.  Today I was speaking at the annual training conference of ITOA, the Illinois Tactical Officers Association.  The authorities are acutely aware of serious threats from ISIS of mass murder attacks on American soil.  Large gatherings of presumably helpless people…a uniquely American holiday to defile…ISIS sympathizers already inside the United States…and the blatant threat of attack by ISIS itself…the ingredients are all there.
Travel safe. Travel alert. If at all possible, travel armed.  It would not be the best time to be attending large public gatherings.  Don't let a rural setting make you complacent; these people want Americans to believe they are not safe anywhere.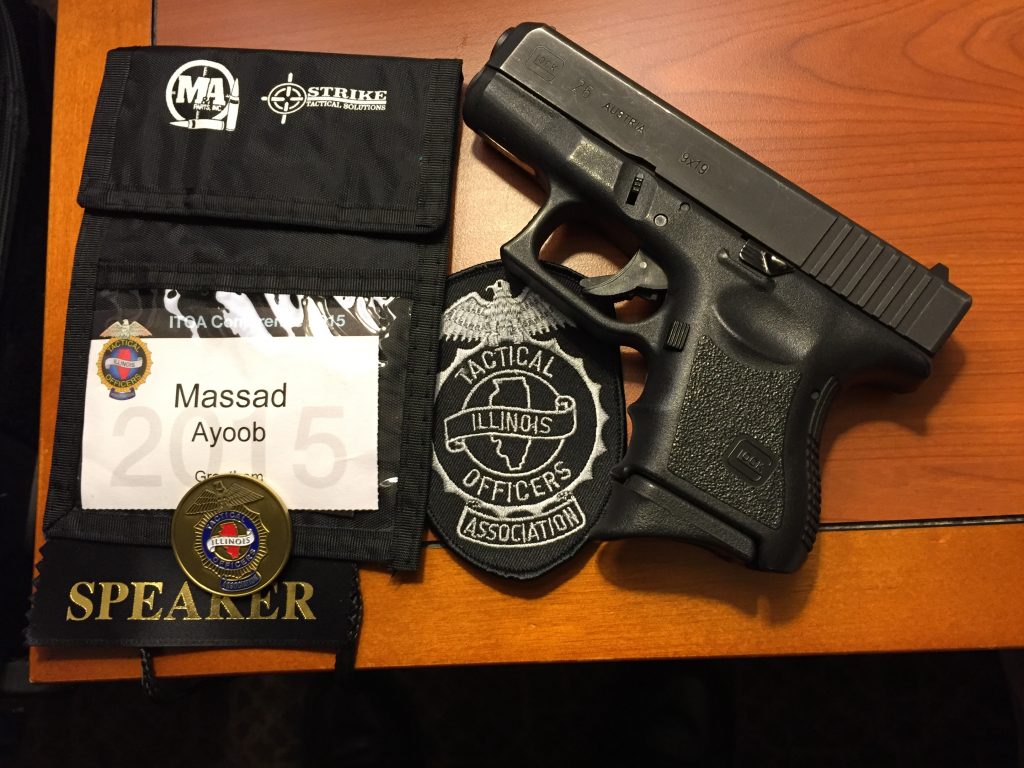 Meanwhile, in Chicago, protesters are marching in chilly streets after the announcement that a city police officer has been charged with first degree murder in the controversial cross-racial shooting thirteen months ago of a teenage knife-wielder. Marches in the streets were how the Baltimore riots started.  With all the cops tied up in a civil disturbance, terrorists would find the Windy City a particularly inviting target.
Defy the terrorists and have a great Thanksgiving.